Fourth Floor Walk-Up – One of My Favorites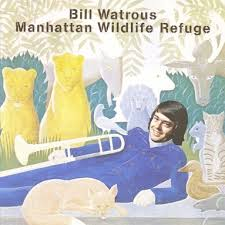 I have been a trombone player since I picked it up in sixth grade.  Being a musician has brought me great joy over the years and I have been blessed to have been a member of several great bands, jazz band, ensembles, combos, concerts, and jam sessions.  From the McNicol Middle School band to the South Broward High School band and jazz band, South Area and Broward County Honor bands, the Florida All State Jazz Band, to the Mike Ramirez Big Band, to the Gainesville Jazz Orchestra I have a lot of great memories and great friendships that will last a lifetime. 
I am very glad that I was able to find this on You Tube – Fourth Floor Walk Up by Bill Watrous.  Bill is one of my all time favorite trombone players, and I will never forget the first time I heard this.  It both inspired me and made me want to throw my horn away.  Check out the trombone solo at 1:45 to see what I mean.  Incredible!
I hope you enjoy this as much as I do.  Granted, this song is very 70's, but it is still incredible.  And it bring back a lot of happy memories, which is always good for your health.
To Your Health!
Dr. Harvey