Carry On Wayward Son Trombone Quartet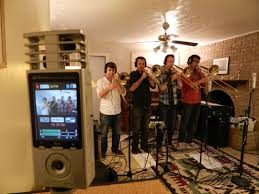 A friend of mine shared this with me on Facebook.  Check out these guys, Maniacal 4 Trombone Quartet covering Carry On Wayward Son, the great classic rock song from Kansas.  This is awesome!  Check out the guy covering the guitar parts with a specialized mute.   I want to learn more about that!
Once again this shows the superior power of the trombone!  Enjoy!
To Your Health!
Dr Harvey