Wind Machine – Count Basie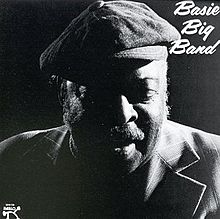 Some of my favorite jazz tunes come from Count Basie and his Orchestra, and this is one of my personal favorites.  His band was great and the tunes were well written and fun to play.  I have played all four trombone parts of this song, and I have played this with my high school jazz band and the professional jazz bands I have been proud to be a part of.  This is a great song to open a set with as it will get your blood pumping and your toes tapping.
I had the good fortune of seeing Count Basie at his last show at the Sunrise Musical Theater in Florida.  He was performing with Ella Fitzgerald.  It was a great show and I am glad that I was a part of it.
So turn up your speakers and enjoy!  Until next time.
To Your Health!
Dr. Harvey