Vitamin D Supplements May Prevent Cancer Deaths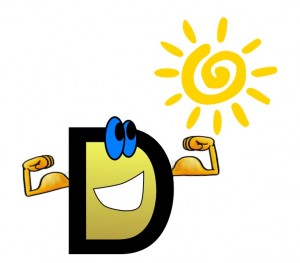 A recent study in the March Journal of Anticancer Research reported that breast cancer  patients with higher concentrations of Vitamin D could reduce their mortality rates by approximately half.  This was a metadata analysis of five recent studies published in the literature where statistical trends were analyzed.  In these five studies, the trend is reported that breast cancer patients with higher levels of serum Vitamin D had significantly reduced rates of breast cancer fatality.
This is not the first type of study that as shown that Vitamin D levels can play a role in cancer mortality.  The Vitamin D Council has a great deal of archived research showing research on the effects of Vitamin D and Prostate, Pancreatic, and Ovarian cancers among others.
Vitamin D can actually be created by our bodies through sun exposure.  15 minutes of sun exposure 3 times a week should be adequate for us to make the Vitamin D we need.  The problem is in general we don't get that exposure from the sun, especially in the summertime when we move from one air-conditioned environment to another.  I can tell you that in Central Texas in August, I want a little time in the sun as possible.
We can get Vitamin D in our diets, but as I have noted many times before on this blog, we can't get all of our vitamins from just our diets.  As such supplementation may be needed.  If you are interested in working with a superior Vitamin D supplement, one with a unique delivery system based on the latest science, please follow this link. 
For the original analysis, click here.
Please contact me if you have questions about this topic.
To Your Health!
Dr. Harvey