Stretch Your Budget and Boost Your Health With 14 Superfoods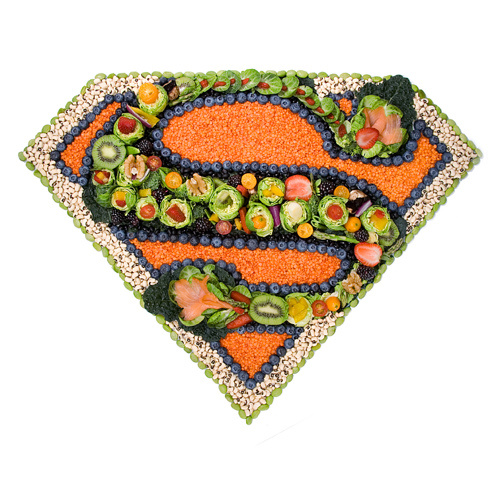 I came across an article last week entitled "Stretch Your Budget and Boost Your Health With 14 Superfoods", and that prompted me to write this post.  As I have discussed throughout these blogs, proper health begins with proper nutrition.  One of the best ways to get proper nutrition is by having a diet rich in these superfoods. 
The article describes superfoods as "those vegetables, fruits, legumes, meats, herbs and dairy products that pack significant nutritional punch through high phytonutrient content and other health-protecting properties".  This is a very good definition – one of the best I have seen.  This article defines the superfoods as beans, blueberries, broccoli, green or black tea, oats, oranges, pumpkin, soy, spinach, tomatoes, turkey, walnuts, wild salmon, and yogurt.   There are other superfoods as well, but this is a good representation.   Having these items in your diet will help to improve and maintain your health.  However, as I have discussed here many times before, you will also need to have proper supplements to go along with these foods.
The original article is here:  http://yhoo.it/1pEP3Op 
A general rule of thumb to help you remember the superfoods is to eat foods with a rich dark and deep color to them.  If you have any questions about superfoods, please contact me.
To Your Health!
Dr. Harvey