Speaking Engagements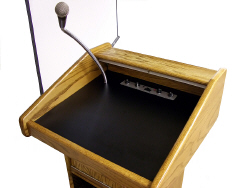 Need a speaker for your next seminar, networking group or continuing education session?
I have extensive experience in public speaking and adult education and would be happy to speak at your next event.
Some of the groups that I have had the privilege of speaking to include Apple Computer, Amplify Credit Union, Austin Nursing News Business Events, Barton Oaks Business to Business Exchange, Capital City Professional Solutions Group, South Austin Business Association, Southwest Austin Inclusive Networking Group, St Martin's Lutheran Church Saintly Seniors, Successful Networking Association, and Your Local City Networking groups.
I have spoken on a variety of topics including:  Nutrition 101 – Everything You Should Have Learned About Nutrition but Didn't, Nutrition and Stress, Nutrition for Seniors, We Are What We Eat – We Aren't What We Eat, and Why Diet When You Can Live – How Proper Eating Habits Can Improve Your Lifestyle.   Contact me to develop a topic for your upcoming seminar.
Contact me for scheduling your upcoming event in Central Texas and beyond.