Lifestyle Weight Management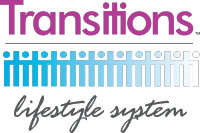 Are you trying to lose weight?
Have you tried other weight loss programs with little to no success?
Do you yo-yo diet?
Are you tired of all of the weight loss fad diets and gimmicks out there that sound great but ultimately don't work?
Are you frustrated and think that it is too hard or impossible to lose weight?
Let me help you to lose weight in a scientific manner that doesn't involve gimmicks, fad diets, starvation, or deprivation, but a scientifically proven lifestyle and weight management system.
The obesity epidemic is growing in the United States to record proportions.  Many health care professionals would rank obesity as a health care crisis that will only get worse over time.  Because of our busy lifestyles, lack of free time, and preponderance of fast "food" alternatives, many Americans find it very difficult lose weight and maintain that weight loss.  Weight loss has been shown to lead to the reduction of many different types of health care issues, including high blood pressure, high cholesterol levels, and diabetes.  Weight loss has also been shown to decrease stress on bones and joints.  Yet 95% of people who lose weight gain it back within a year, and 97% gain it back within 2 years.  However, diets don't work, so how can we combat this problem?
Through the use of the Glycemic Index and Low Glycemic Index eating, I use a system that will provide the education to help you take the weight off and keep it off.  The program that I use is a 12 week program that incorporates books, CDs, Educational DVDs, and supplements to help you to learn the proper way to eat and to make the lifestyle changes that will help you to keep the weight off.  This system targets fat loss and inches lost specifically, not weight loss (and you will learn the difference in this class).  This is not a diet, magic pill, quick weight loss scam, or fad diet, but a systematic educational approach that will allow you to change your life and learn how the right kinds of food and the right kinds of exercise can help you to burn fat and keep it off.  I can personally vouch for this system and have been able to keep my weight off for over a year (contact me for the details of my story).
If lifestyle change and weight management is part of your health care goals, or if you are interested in looking better, feeling better, and having more energy is your goal, please contact me.  I do have classes throughout the Austin area and can also do one-to-one personal coaching.  Contact me for pricing and class information.
For information about the components of this scientifically proven program, please click on the following link:  http://harveyk.transitionslife.com/
For information on the specific details of the 12 Week program, contact Dr. Kitzman